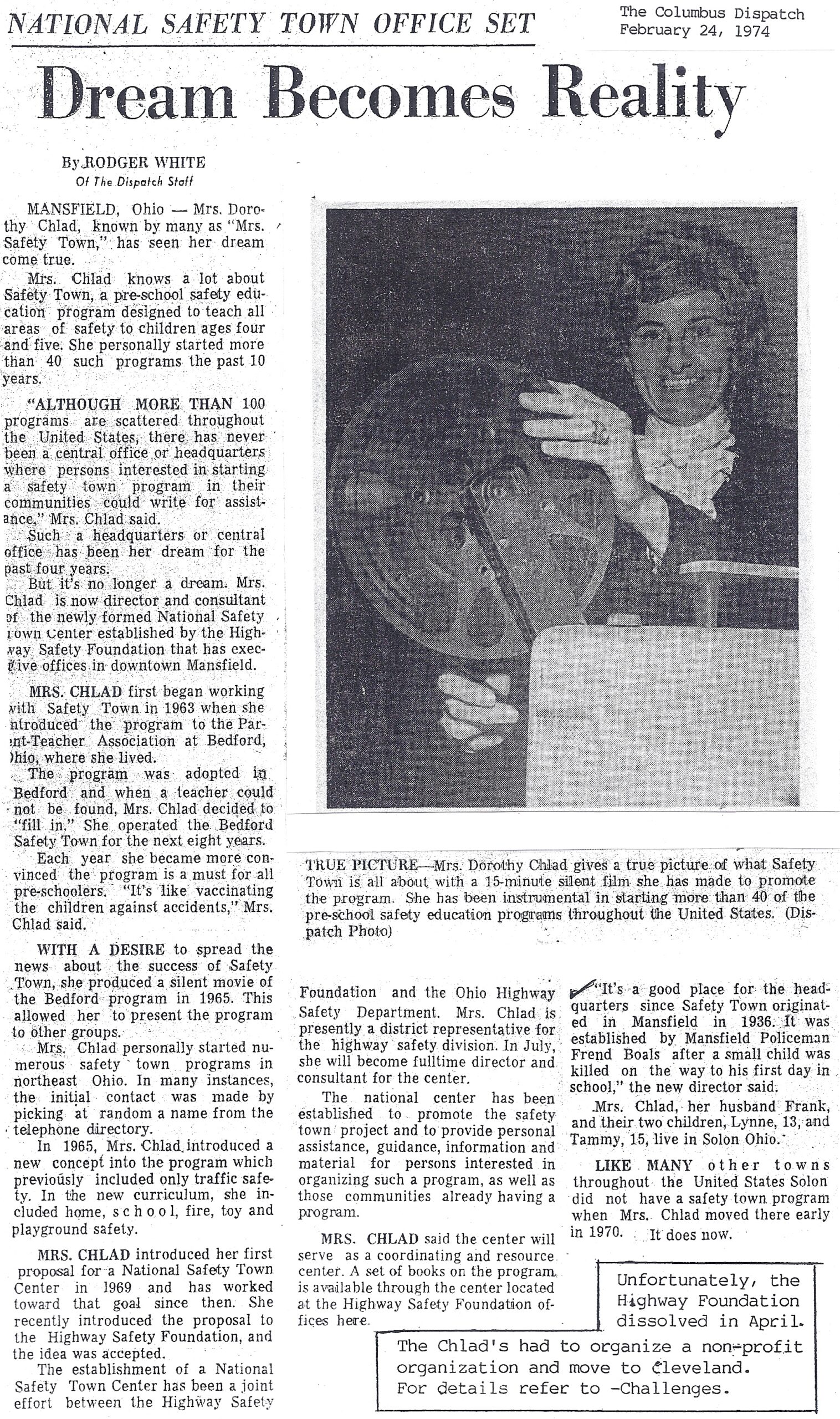 DEFINITIONS for CLARIFICATION:
The SAFETY TOWN  program was founded by policeman Frend Boals in 1937 in Mansfield, Ohio as a traffic safety education program for pre-kindergarten children.
The program was expanded and updated by nursery school teacher Dorothy Chlad in l964 in Bedford, Ohio as a comprehensive safety education program for pre-school children and known as – The NEW CONCEPT of  SAFETY  TOWN – which included safety education related to the appropriate age, which later expanded to older children.
The definition is – SAFETY TOWN is a program that INTRODUCES safety awareness and preventive procedures to preschool children.
The NATIONAL SAFETY TOWN CENTER  was organized  by Dorothy Chlad in l964 to promote the program and the importance of pre-school and early childhood safety education.  It officially became a non -profit, volunteer organization in l974.  (Refer to – Challenges tab)